Wave Runners and Snorkel Combo Tour
Snorkeling and Jet Skis with Transportation in Cancun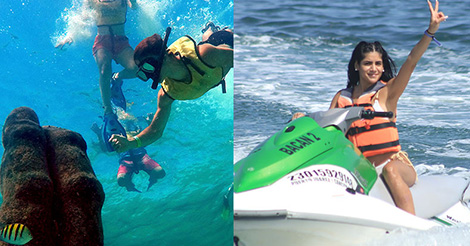 What to expect:
Explore the 5 best snorkeling areas in Cancun.
Ride a shared powerful jet ski across the Cancun beach.
Save time and money by doing both activities on the same marina.
Get free round trip transportation from all Cancun hotels.
Enjoy the top rated activities in Cancun by travelers.
Purchase your tour in advance,
we have limited capacity!
Available daily.
Tour duration: 4 hrs.
9:00, 12:00 and 14:30.
Transportation included.
100% Safe at all time.
Kids-friendly
English speaking guide.
Price: $115.00 USD

Reserve Now & Pay Later
Secure your spot, pay at check-in
Free Cancellation
Up to 12 hours in advance
Enjoy the top seller activities in Cancun.
Explore the world second largest reef and find amazing and colorful fish. Snorkel over the MUSA Underwater Museum, swim next to beautiful sea turtles, discover an incredible shipwreck full of fish and dive into an underwater cenote.
Live the most incredible snorkeling experience in Cancun just a few miles away from the shore. Get a brief lesson before setting out to the sea. This tour is perfectly suited for beginners and non swimmers.
Ride powerful Wave Runners across the beach.
Enjoy an exciting adventure riding top of the line jet skis with your friends or family. Enjoy a wonderful 30 min trip on a shared Wave Runner.
Have an unforgettable experience with two of the most amazing tours in Cancun and get free round trip transportation.
Itinerary
Kick off this adventure with a comfortable ride from your Cancun hotel on an air conditioned van.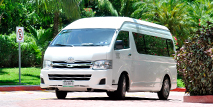 If you chose our Book Now and Pay Later method, or if you missed signing the e-waiver, now is the time to complete so.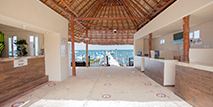 Learn the best snorkeling secrets and tips on shallow waters. Try your gear and get a brief but knowledgeable lesson with our guides about how to swim with fins, breathe through the snorkel and overall turn your fear and anxiety into joy.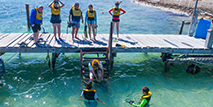 Snorkel on a Reef (1st area):
Start the best snorkeling trip on the world second largest coral reef. With calm and warm water, El Meco coral reef is only 8-12 ft. deep and is filled with colorful fish. You may even see a turtle here.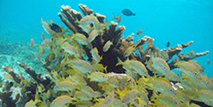 MUSA Underwater Museum (2nd area):
Visit the world famous Cancun Underwater Museum and explore 2 galleries: "The Blessings" and "Aquarium Family". Discover amazing sculptures that lay under the sea and have become home to coral, fish and plenty of other marine creatures.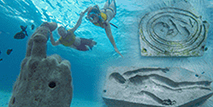 Turtle swim Cancun (3rd area):
Find lovely sea turtles and swim next to them on their feeding grounds. We can guarantee you'll see 1-5 turtles and maybe even a ray and other incredible sea creatures.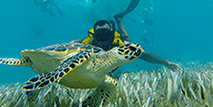 Snorkel on a Shipwreck (4th area):
Unveil the secrets of a sunken ship in the Cancun sea floor. Snorkel next to countless colorful fish in this incredible shipwreck that lay son beautiful white sand.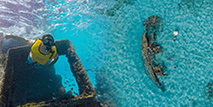 Underwater Cenote (5th area):
Dive into the deeps of an underwater cenote. See amazing views in this natural wonder and marvel yourself with the fish and creatures that you will find here.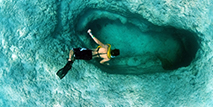 Jump on a powerful Wave Runner and cruise the sea as fast as you can. Enjoy a fantastic 30 minutes experience on the fastest jet skis.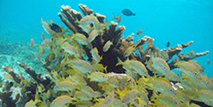 Get back to the marina and take advantage of the top notch facilities to get ready for the trip back. The van will be ready to take you back to your hotel.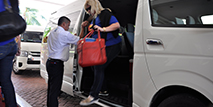 More details:
Enjoy the best half day tour snorkeling and riding a jet ski!
Even if it's your first time snorkeling or don't know how to swim, you can have fun with this tour.
Save time. Both activities take place in the same place.
Enjoy top notch facilities at the marina: bathrooms, showers and lockers.
Guarantees that no one else offers you

Completely secure and reliable online shopping so you can enjoy your vacation in Cancun. We use a 2048-bit SSL encrypted payment.

In the case of bad weather, don't worry, get a full refund or select another day for your activity at no extra cost.

Plans changed? Don't worry, easy changes for the day and schedule of your activity, just let us know 4 hours in advance.