Wave Runner, Snorkel and Parasail – Full Tour
Snorkel, parasail and jet skis with transportation in Cancun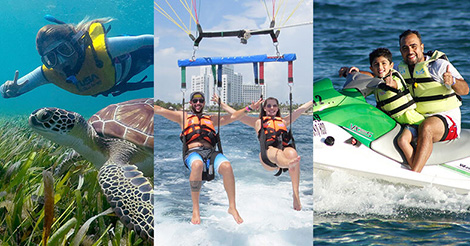 What to expect:
Live the most complete experience in Cancun!
Have the time of your life snorkeling in the most beautiful places.
Fly over the Cancun beach safely and enjoy the best views.
Go full speed over the Caribbean sea on a potent Wave Runner.
Round trip transportation included from all Cancun hotels.
Make your reservation now,
the tour capacity is limited!
Available daily.
5 stop snorkel: 2 hours.
Parasail: 10 min flying.
Wave Runner: 30 min ride.
9:00, 12:00 and 14:30.
Transportation included.
Kids-friendly.
Friendly english speaking guide.
Price: $185.00 USD

Reserve Now & Pay Later
Secure your spot, pay at check-in
Free Cancellation
Up to 12 hours in advance
Enjoy the most complete tour in Cancun.
Experience the best selling tours in Cancun and live a once in a lifetime adventure. Swim in 5 of the most amazing snorkeling places and find colorful fish as well as fantastic sea turtles and more creatures.
Rise up to 260 ft. in the air and parasail over the beach safe and comfortable. See the most fantastic views of Cancun and Isla Mujeres and enjoy a great experience.
Recorre la playa lo más rápido que puedas en una poderosa Wave Runner.
Top off your day with a 30 min ride across the sea on board a jet ski. Go as fast as you can and get your adrenaline going with a great Wave Runner trip.
Live an unforgettable experience with this full adventure tour. Enjoy the best activities all in the same place!
Itinerary
Start your adventure with a comfortable ride on an air conditioned van from your Cancun hotel.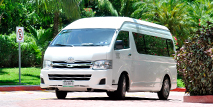 If you chose to Book Now and Pay Later, or if you missed signing the e-waiver, now is the time to complete so.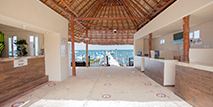 Snorkel in he best places:
Swim next to beautiful turtles and see the most amazing views of the Cancun underwater world. Visit 5 incredible places and snorkel surrounded by colorful fish while you explore a reef, an underwater museum, a shipwreck and an underwater cenote. All on the same snorkeling tour.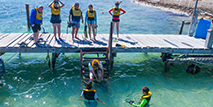 Enjoy the best views from the sky:
Fly safely over the Cancun beach for 10 min. Experience the best parasail and witness incredible views of the Cancun beach and Isla Mujeres.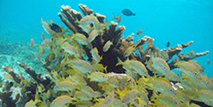 Ride the wave son a potent jet ski:
Go as fast as you can across the sea on a Wave Runner for 30 min. Enjoy a ride on a shared jet ski or request an individual ride for an extra charge.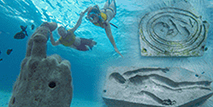 Swim with turtles Cancun (third area):
Our secret spot to find sea turtles in Cancun! 96-98% of the times we got to see from 1-5 turtles! We might also find rays here. When was the last time you had the chance to swim with marine turtles on their natural habitat?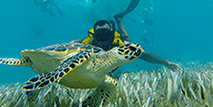 Cancun Shipwreck snorkeling (4th area):
Explore a shipwreck filled with colorful coral, surrounded by countless fish. The shipwreck is posed on thin white sand, you'll feel like you are swimming in a natural turquoise pool!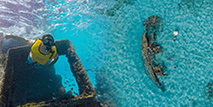 Underwater cenote diving (5th area):
Discover wonderful cenotes that lay on the sea surface. Dive in these underwater cenotes and admire the fish that have inhabited them. It's one of the best things to do in Cancun.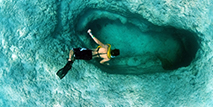 End your adventure back at the marina. Use the top-grade facilities at the marina and get ready to get back to your hotel. Our air conditioned van will be waiting for you to start the trip back.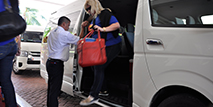 More details:
Available daily at 9:00, 12:00 and 14:30.
Booking only for 2 or more people.
You must be 16+ yo to drive a jet ski.
Free round trip transportation from every hotel in Cancun.
Save time going from one place to another and do both activities on the same place.
Top notch facilities at the marina: bathrooms, showers and lockers.
Guarantees that no one else offers you

Completely secure and reliable online shopping so you can enjoy your vacation in Cancun. We use a 2048-bit SSL encrypted payment.

In the case of bad weather, don't worry, get a full refund or select another day for your activity at no extra cost.

Plans changed? Don't worry, easy changes for the day and schedule of your activity, just let us know 4 hours in advance.